I'm Texan, and as any Texan will attest, you only really live if you eat barbecue, Shipley Do-Nuts, and chili con queso frequently. My breast and donut days have slowed down, but queso. . . put me in front of a bowl, and I transform into Winnie the Pooh near a pot of honey. That's why this grilling season, I had to find other ways to incorporate the dip – the first being a burger.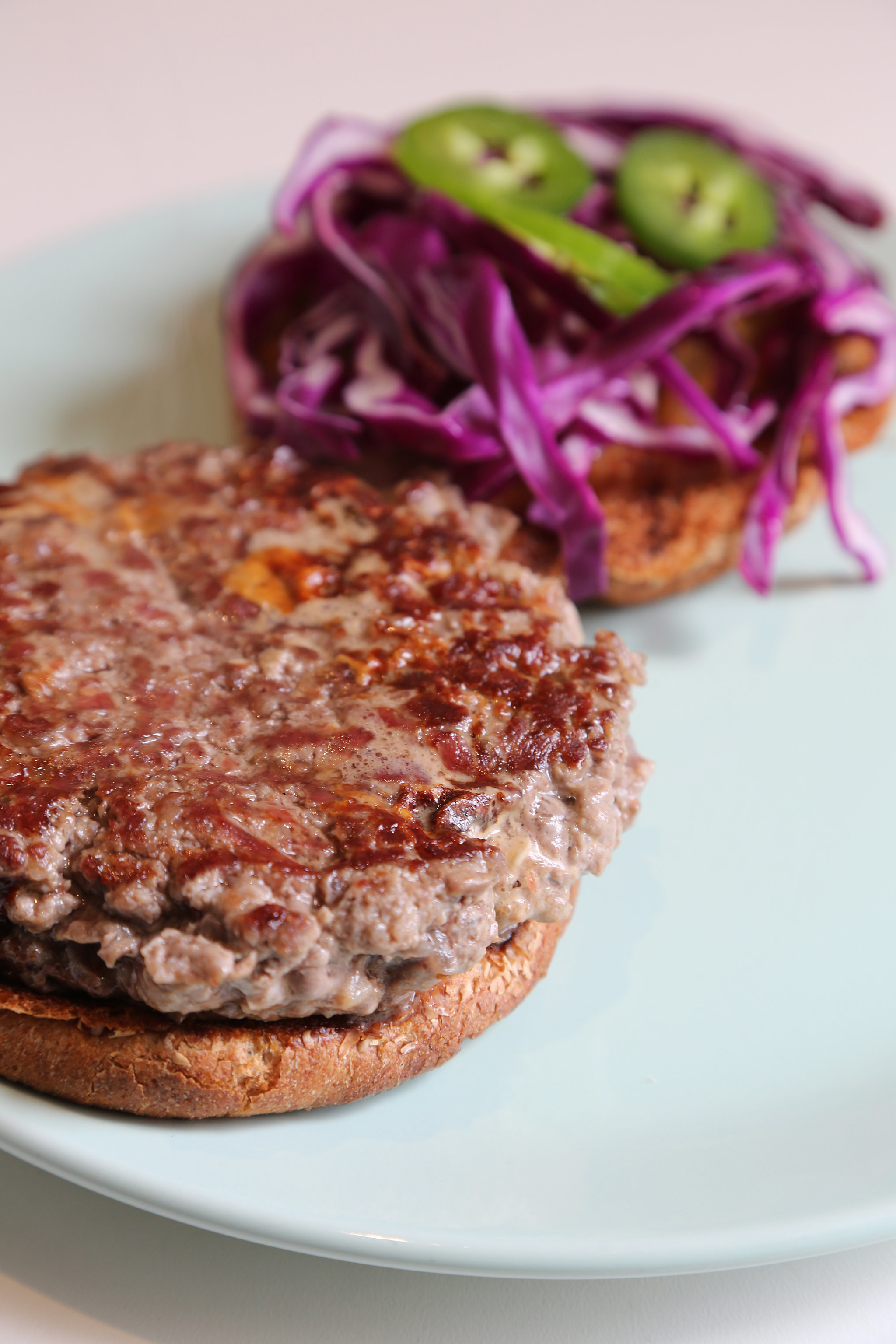 I tried to do it Juicy Lucy. . . unfortunately, the Velveeta cheese just seeped into the meat of the burger rather than melted wonderfully in the center. So don't do that! Instead, just drop a big spoonful of queso on your bun before placing the burger on top. As for other toppings, the tomato and lettuce slices are great – but I swirled my burger with red cabbage and sliced ​​jalapeño. You do you.
Remarks
This recipe only makes one burger, but it can easily be recreated for a crowd. Plan to buy 1/2 pound of ground beef for each guest.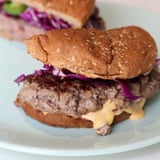 Ingredients
Burger
1/2 pound of ground beef
Kosher salt
Hamburger bun, buttered inside
Toppings:
queso dip
Slices of jalapeño
Shredded red cabbage, seasoned with fresh lime juice and salt
instructions
Preheat your grill, grill pan or panini press. Take a look at your hamburger bun and with the ground beef, form a hamburger patty slightly larger than the bread (the meat shrinks when cooked). Generously salt the galette.
Once the grill is hot, grill the hamburger patty 4 minutes (for medium rare) and up to 5-6 minutes (for medium cooking). Once the juice has collected on top of the patty, turn it over and cook for another 4 to 5 minutes. Meanwhile, toast the buttered buns face down on the grill for 2-3 minutes.
Place the open brioche on a plate. On the lower half, pour a few tablespoons of queso, then the slices of hamburger, cabbage and jalapeño.
Information
Category

Main dishes, Beef

Food

North American

Yield

1 hamburger
Image Source: POPSUGAR Photography / Anna Monette Roberts